MobiLinc, my current favorite iOS app for controlling Insteon systems, has recently added voice control. Until iOS allows access to Siri for easy application integration, the feature isn't ideal since you need to start up the app and turn it on by tapping the microphone icon: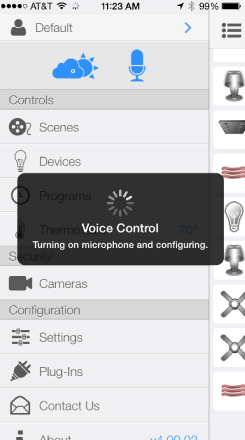 It's a little gimmicky (but then, I find Siri a little gimmicky and know a lot of people who love that feature) – but it works well, and can be used to control scenes, devices, and programs by going to the advanced options and specifying a "vocal name" for the thing you want to control: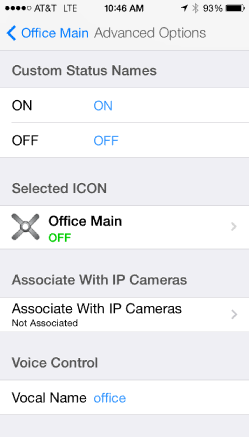 Gimmicky or not, how cool is it to be able to talk to your home control system without having to click through a bunch of buttons and options?

Here's a great walk-through of the new feature:

MobiLinc Voice Control is available now as an in-app purchase for $10.