The Insteon product line is incredibly comprehensive, but at times you'll want to extend your home control network beyond the stock devices
. For these instances you'll find that one option is the INSTEON I/O Linc
, which provides one input an one output terminal to use for sending and receiving signals to/from external devices. The form factor of this device is almost identical to the ApplianceLinc in that it has the same shape, plugs into an outlet the same way, and has an external plug so you can plug other non-Insteon-controlled devices into it that stay on. But, on the bottom there is a series of terminal posts that allow you to wire to external devices, which we'll discuss in upcoming posts.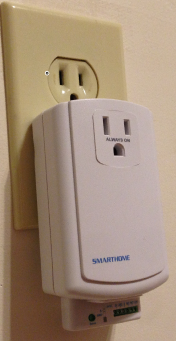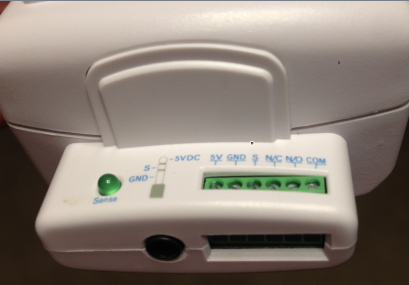 To give you an idea of the kinds of things you can integrate with your network, check out these Amazon search results
– there are things like rain sensors
, drape controls
, door strike kits
, keypad controls
, and garage door kits
.
Like any other Insteon product, adding this device to your ISY-994i is simple – once you add the device to your network, you'll see multiple items – one for the input and one for the output – that you can use in scenes or programs to take other actions.