Your ISY-994i is set up, and now you want to be able to access it remotely over the internet with MobiLinc. By far the easiest and most cost-effective way to do this is via MobiLinc Connect, a $30/year remote access solution built into the product.
But, if you're an advanced user who'd rather use a known domain name, such as mattchiste.com, or you have other devices like Foscam security cameras that you would like to access remotely, another option is to create a personal domain name that you can use to access your home systems.
This is not for the faint of heart, and relies on yet another $30/year service (dyndns.org), plus $15 or so for purchasing and maintaining a domain name with Hover. These steps also will depend on you setting up DD-WRT on your router.
Register a domain name with Hover.com
This is pretty straight-forward; just navigate to hover.com, enter your domain name, and create your account.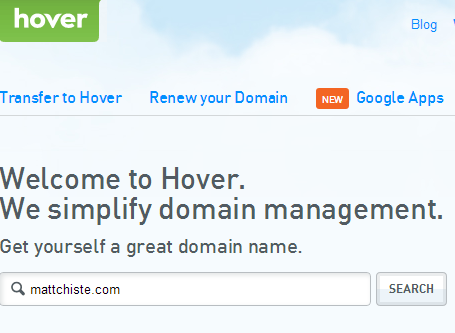 Create an account at dyn.com
DynDNS.org is a dynamic domain name system that will allow your changing home IP address to be always up-to-date with your new domain name. You'll create an account here and add your domain name to it:

Change Hover nameservers to use DynDNS
Next, you have to tell Hover to use DynDNS's nameservers to do your domain look-ups. Click your domain name in dyndns and look up their nameservers: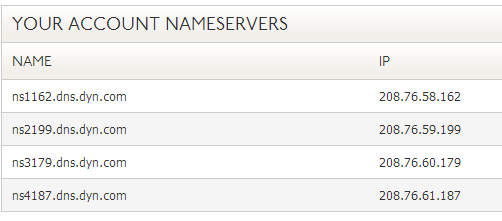 … and then apply those nameserver settings to Hover:

Configure DD-WRT to use DynDNS.org
Finally, you'll set up DD-WRT to leverage dyndns.org. This allows your router to send its public IP address to dyn.com, which in turn will update your DNS name to use your IP always-current IP address: