Halloween is just around the corner, and with a 3D printer you can make some neat decorations that can be downloaded from Thingiverse. This year, I tried something new: Glow in the Dark Plastic
!
The filament isn't cheap, but it works pretty well; like most glow-in-the-dark materials it requires a light to "charge up", but placed in a dark room it's visible from a pretty good distance. This picture doesn't really do it justice in a pitch black room, but hopefully you get the idea: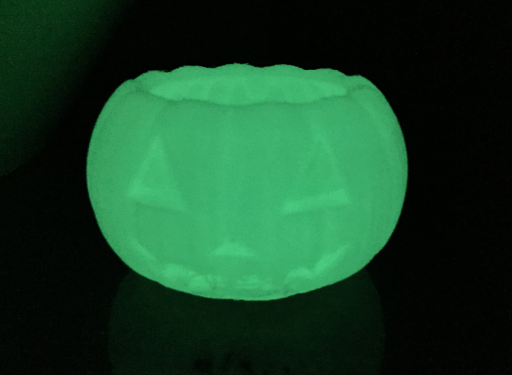 Here's a collection of my favorite pieces that I'll link to below: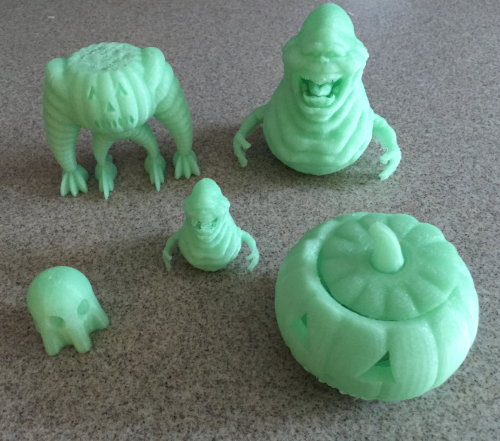 I've got a first-generation Makerbot that is no longer even available (I'd love to get a 5th-generation Replicator
), and I'm still interested in the printing costs for these designs. The cost of the plastic filament is the biggest variable cost to these prints, so that's all I'll factor in here: take the weight of the object and multiply by the cost per kilogram to determine price. Using today's prices, the Glow in the Dark Filament
, at $130/kg, is more than twice as much as Standard Black Filament
, at $48/kg. Generally these were printed with "standard" settings at 10% infill (i.e., mostly hollow on the inside).