As you improve your home with your Insteon network, another cheap and easy addition to your security system is a wireless security camera.
Foscam makes a ton of different models, and they're all pretty great products for the price. I have a couple of the Foscam FI8918W Cameras
, but there are a ton of them
. You'll notice on Amazon they show up under all different names from different resellers, but most are just white-labelled from Foscam.
These cameras are cheap ($50-$100), and include a ton of great features, such as wired and wireless connections, the ability to pan and tilt them from a web interface, and night vision with infrared. Most even have two-way audio so you could theoretically have a conversation with the FedEx guy at your front door from your phone at work – although frankly the audio isn't great and this isn't a feature I often use. Perhaps it would be better as a simple baby monitor – having an iPad in the Kitchen would allow you to see (and hear) the baby's room without having to, you know, actually understand every word in a two-way conversation.
They are pretty un-obtrusive depending on where they're installed, such as this location on my front porch: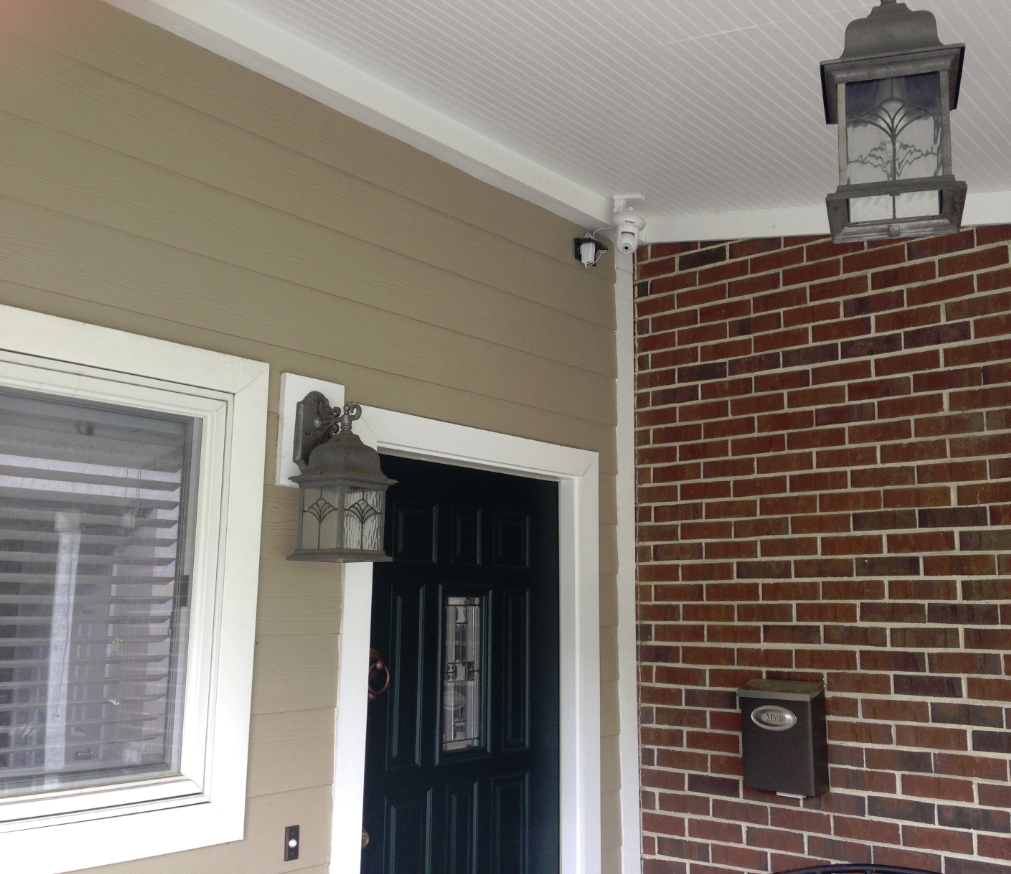 … but keep in mind that although the network connection can be wireless, you'll still need an outlet nearby. In my case, I installed that outlet up there, and we'll discuss how that's done at another time.
The web interface is passable, working with all major browsers, but keep in mind that only Internet Explorer supports the two-way audio feature because it relies on an ActiveX control: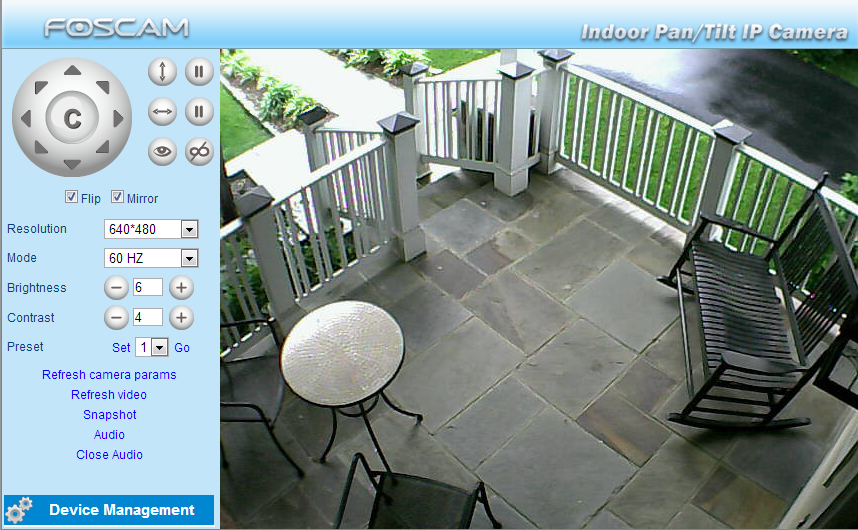 Additionally, you don't just need to use a web browser to access the video feed, there are lots of iPhone, iPad, and Android apps out there that can connect directly – including the one we've already covered, MobiLinc.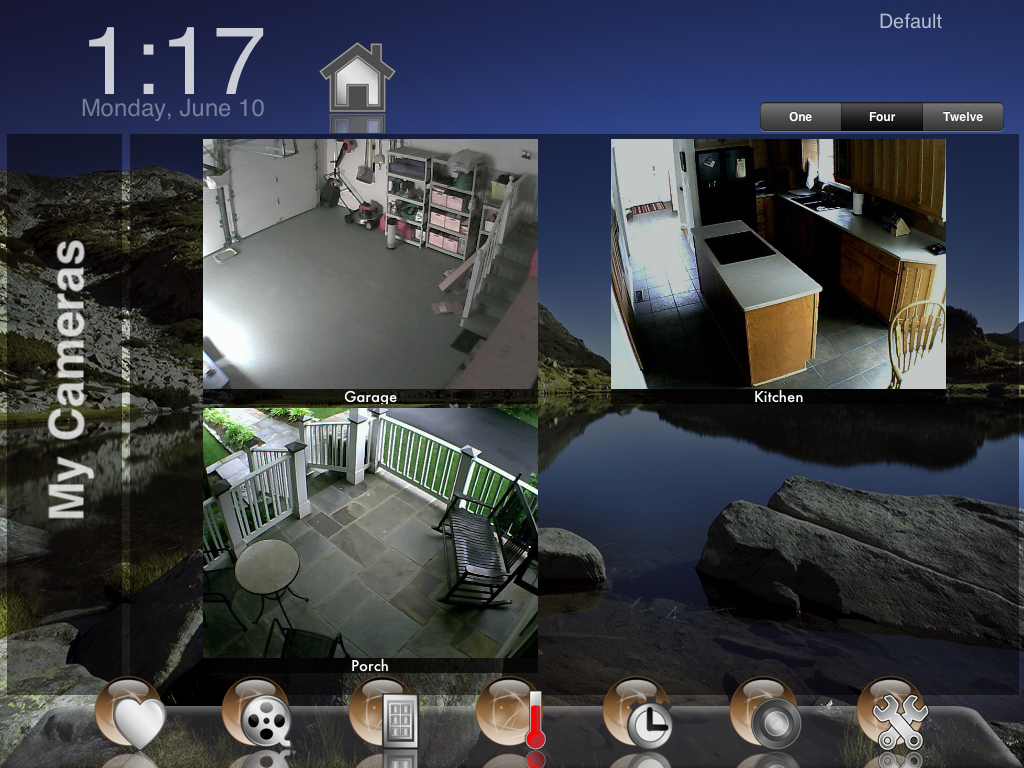 If I had any complaints about these cameras, aside from the audio issues, it's that in order to download new firmware, Foscam FORCES you to sign up for their somewhat spammy newsletter to get access to the downloads. But in most cases you won't even need to do that, and it's a small price to pay for these cheap and robust cameras.