Nest has finally published their public API! I've started developing an integration between Nest and the ISY-994i via IntelliHome, and am looking for beta testers.
I've got data coming from the Nest API into IntelliHome using the Nest Developer Chrome Extension (which allows you to emulate a thermostat
or smoke detector
), but only have Insteon Thermostats and don't (yet) have any physical Nest Devices.
So far, I'm pretty happy with the emulator, which seems to work well: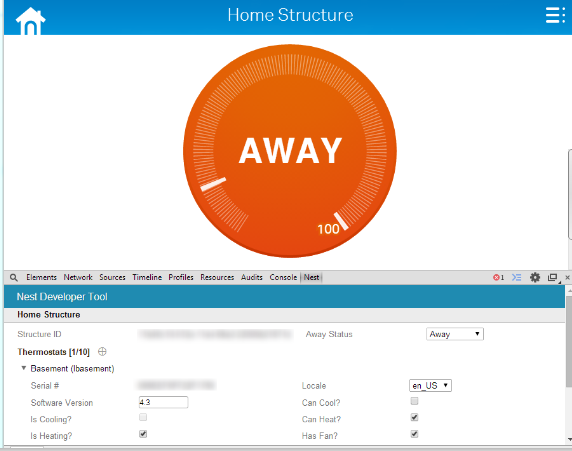 … and the data is coming in clean to the database (with the integration to ISY994i variables coming up soon):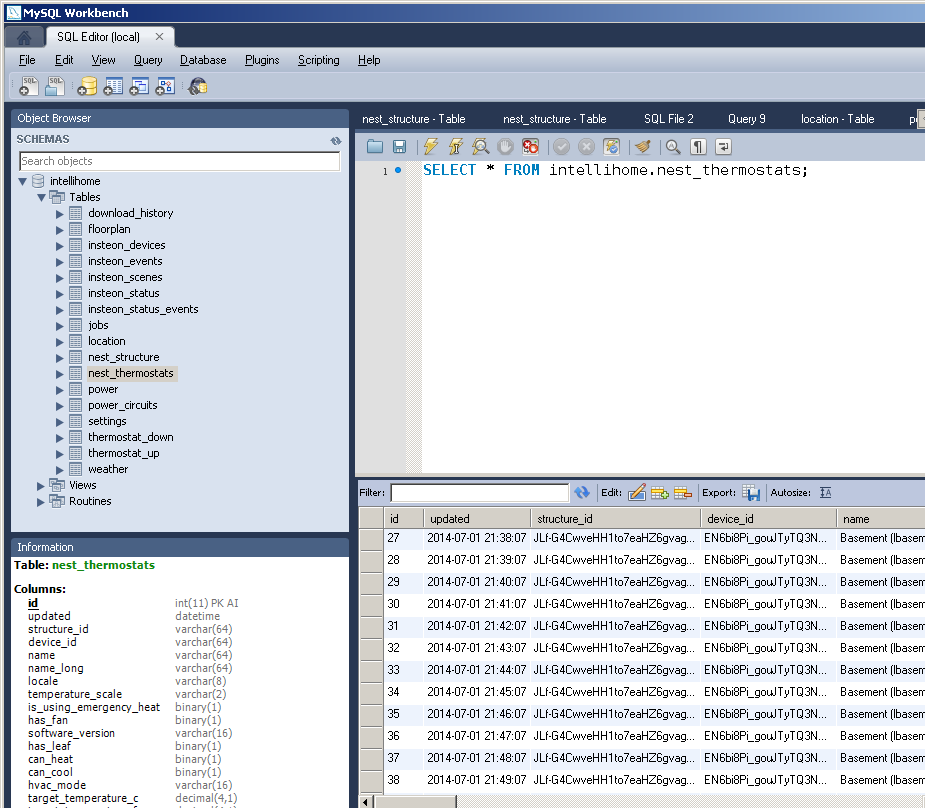 If you'd like to check out Intellihome and help me develop this feature, drop me a line and I'll get you the installation instructions to test this integration.
Thanks!