Judging by the sound track at my local mall, the holiday season is upon us. This Thanksgiving I wanted to thank everyone for making this blog a success, and for all the interesting people I've met and ideas I've collaborated on in the past year and a half.
As you likely know, I support hosting costs for this blog with an Amazon Affiliate account. I've mentioned Amazon's Home Automation Department, and been thrilled with a great experience I had with them when dealing with a lost package.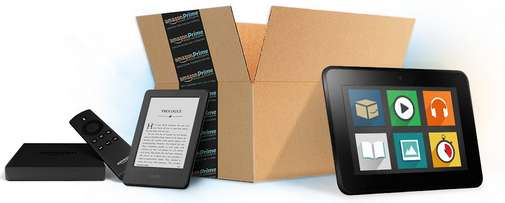 If you would like to support this blog, all you have to do is follow one of the links to Amazon on this site and make a purchase. One other thing you can do is sign up for an Amazon Prime
account. Even if you don't do that much shopping on Amazon and don't think it's worth $99/year, in this holiday season it's likely that you'll be doing at least some shopping on Amazon, so you could sign up for a no-obligation free trial during the next month, and still get access to the free 2-day shipping. There are a ton of other advantages, like access to their media streaming services, so if you've looked into it in the past but decided to pass, it might be worth another look now.
Either way, Happy Thanksgiving, and I look forward to hearing from you with your questions and suggestions in the future!